FA Cup clash becomes first match in England to use VAR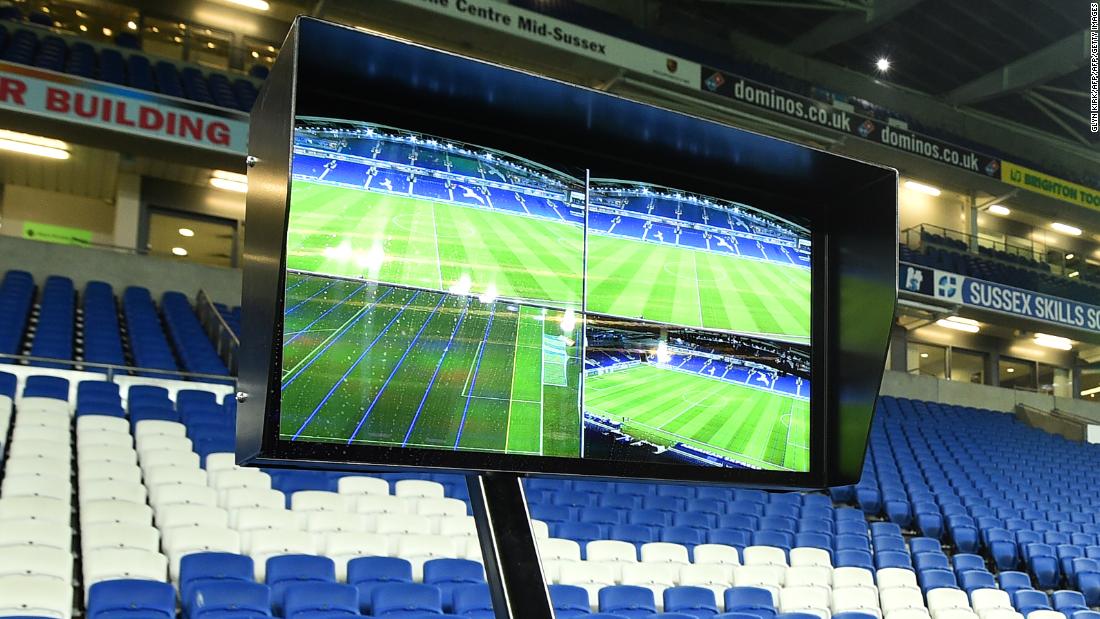 (CNN)English club football experienced a landmark moment on Monday night when a video assistant referee (VAR) was used for the first time in a competitive club match.
The FA Cup clash between Brighton and Crystal Palace was a watershed moment, a step into the digital age, but while it was expected to be met with much fanfare, and perhaps some controversy, it was in fact much ado about nothing.
Only Glenn Murray's late winner in Brighton's 2-1 win was reviewed by the VAR team — Neil Swarbrick and his assistant Peter Kirkup — who watched the game on television in their West London office. They deemed the striker had not bundled the ball over the line with his hand.
The information was promptly relayed to on-field referee Andre Marriner, who was in constant communication with the VAR throughout the match. Marriner was happy to not consult the pitch-side monitor and the goal, correctly, stood.
"It wasn't my arm," Murray told reporters after the match. "I think VAR would have pulled me back if it was. I just needed to get something on it and luckily I did — I think I got my hip or my knee or something on it.
"As soon as I did it I knew it wasn't my arm. There was no doubt about it for me."
Even opposition manager Roy Hodgson was satisfied the goal, which knocked his team out of the competition, had been correctly awarded.
"Neil Swarbrick has seen it from a better angle and it's not a handball," he said. "So I have to congratulate the system and I have no complaints at all.
"When you watch it lots of times like they've been able to do, from different angles, it would have been very harsh [to disallow it]."
History of VAR
Italy's Serie A, Germany's Bundesliga and Portugal's Primeira Liga introduced VAR, which is the fifth member of the refereeing team, at the beginning of this season for the first time in European club football.
The system had previously been used at last year's Club World Cup, Confederations Cup and FIFA U20 World Cup and has since been implemented in Australia's A-League, Major League Soccer (MLS) and the Copa Libertadores.
There are just four types of decisions referees can refer back to VAR to help them clarify match-changing incidents: goals, penalties, red cards and cases of mistaken identity.
"For the Maradona handball — we all knew for years and years and, even though, it was a long time ago, we can still remember these things," she added. "You don't want to be the referee in this game, you really don't.
"So to protect the game and the beauty of the game and to make it fair for everybody, we involve the VAR project."
More from this publisher HERE